Happy New PLM Year !!
Best wishes for 2022 ! What a year 2021 was. COVID is still a big part of our lives. Developing Ganister is a gift as it allows us to dream of something big, something better than what exists on the market, something that helps companies connecting the dots of information spread across their organization.
Starting with Ganister v2.0
We announced a few days before Christmas the release of Ganister 2.0 which is our greatest code refactoring for a better future. We reorganized our back-end code based on all our learnings from 2020 and 2021. Performances are increased, stability and uniformity are enhanced. This was a great investment to start 2022 with a solid foundation to better address functional PLM domains.
What's next
v2.1
We will soon release version 2.1, with some light enhancements mostly based on customer feedbacks. Just to name a few:
add a graphView Tab allowing to display a graph based on a custom cypher query
better display for search results
enhance performance for custom tree grid views
display larger popup windows for node selection
add a file upload function in our API for custom methods
dev documentation update
Functional PLM
We are working on very exciting projects like Manufacturing BOM v2, Options and Variants, Process designer, etc. Most of the work is driven and prioritize by customer cases. Let us know what your priorities are.
We are Hiring
This is actually our greatest challenge. It seems to be shared by many companies. We need new colleagues to help us manage our growth. Two types of roles for now:
Developers
Resilience, resilience, resilience! We value code quality as our software has to be used for many years to come. We already have great CI/CD process to have you being efficient when you join us, but we will take the time to teach you everything we know about our product.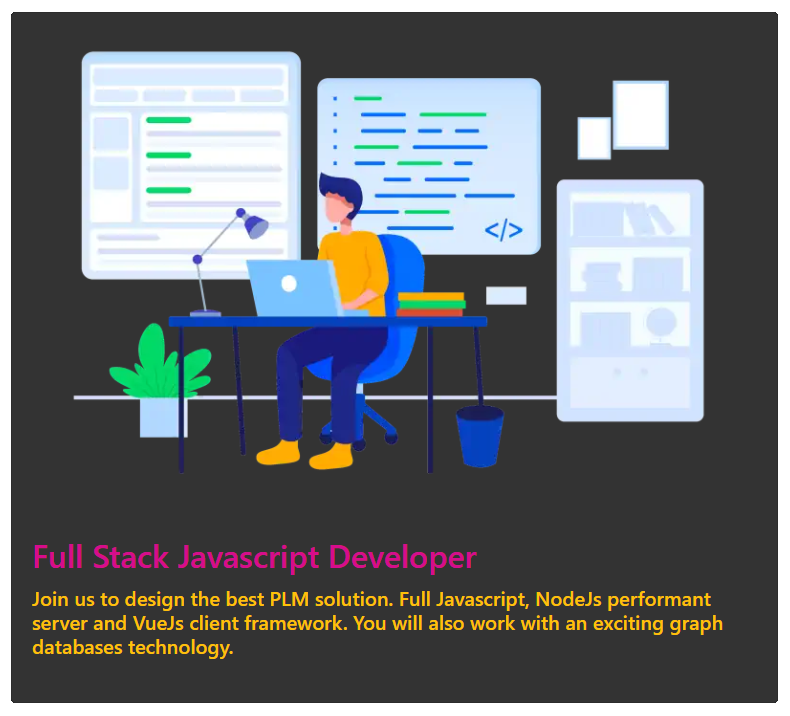 Product Owners
We need you to talk to customers, listen to the competitions, learn from experts and best practices, to define the best PLM features possible. You want to do system engineering, manufacturing planning, requirement management, options and variants, maintenance processes,… So many fields where you can rely on our technology to get back to our customers with a solution.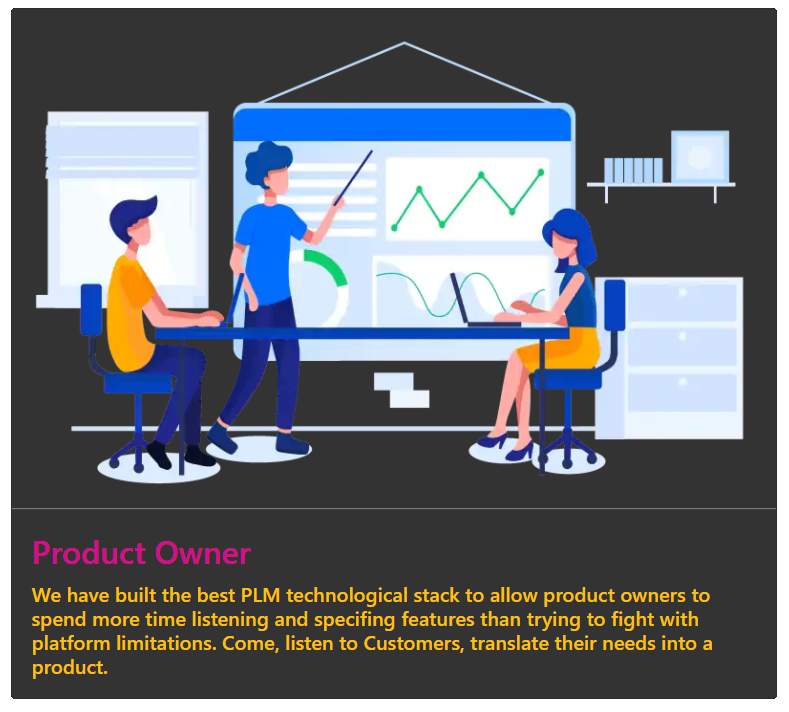 Best wishes for 2022 !