⚙️ Keeping the pace: performance, UX and stability improvements !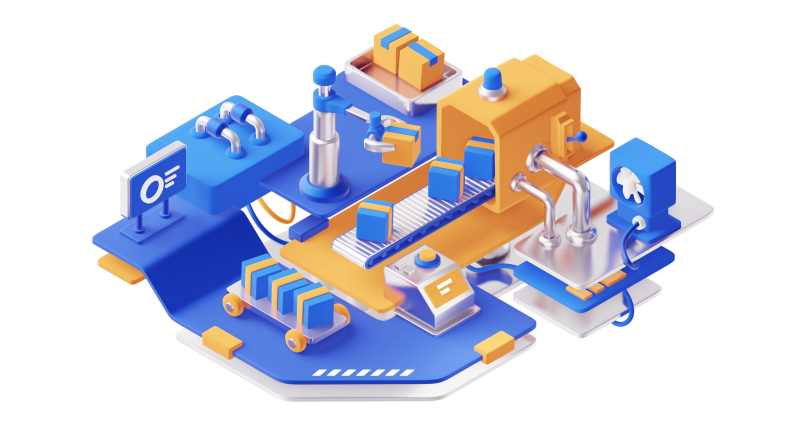 Continuing the enhancements of v2
We keep building and improving the v2 which, again, has been a essential upgrade for Ganister. With more testing, and better standardized exchanges between the client and the server we can keep a great pace of improvements, small fixes and better UX.
UX for ECO
UX improvements are mainly triggered by our customers. As an example, the impact matrix in the ECO is something for which the functional behavior works great. Processing ECOs works well but the UX was not at the same level. The lines could move at every change and you could be lost in the impact matrix if you had too much data to track. Now that we keep selected lines through changes, we offer easy filters and default sorting, The change is much easier to process.
UX for history tracking
We know the history timeline is not great. We improved it to get better reading of what happened on a node and we will keep improving this very important traceability reading experience. The data has always been saved correctly, we are improving the display.
API keys
We had feedbacks from developers who did not like that if you were to connect a system to Ganister using our API, the other system would have to login with a distinct API call instead of having a direct API secret key. We agreed and we built the feature. You can create dedicated users for which you get a secret API key that can be sent for any operation you allowed to this specific user.
Upgrade
You can upgrade you own instances running npm run upgrade. We raised the node creation limit for freeloaders to 50k nodes !
Change Log
[Main Client] Add edit action in relatedObject grids context menu
[Main Client] Sort ECO impact matrix for better readibility
[Main Client] Allow reverse relationships in customtreegridview
[Main Client] Update history timeline info display
[Main Client] Add a nutriscore visualisation if the value is undefined
[Main Client] Allow to detach and delete from customtreegrid tab view
[G-Config] Allow updating nodetype package
[G-Config] prevent-loops-in-group-structure
[G-Config] Update out of the box datamodel
[G-Config] Force integer to be rendered in tables
[Ganister Server] Fix performance issue when fetching duplicate optional results in cypher
[Ganister Server] Allow parsing cypher paths in graphview tab queries
[Ganister Server] Reduce the amount of data sent for creating a relationship
[Ganister Server] Fix some error messages french translations
[Ganister Server] Prevent revising twice the same node at the same revision
[Ganister Server] Fix node history saving
[Ganister Server] Update and audit dependencies
[API] Enable API secret key generation for API integrations
[Main Client & API] add promotion by node's manager option
[Main Client & API] Fix filtering on lockstate from the maingrid
[Documentation] Update ECO documentation"
Looking forward
We are working hard on configuration management features we talked about last time. Stay tuned for some great content in our coming releases ! We announced Options and Variants in v2.2. It is working and available but not as part of the public install. We are gaining more experience before we add it to our public release.
Next