⚙️ UX improvements, Server Cleansing !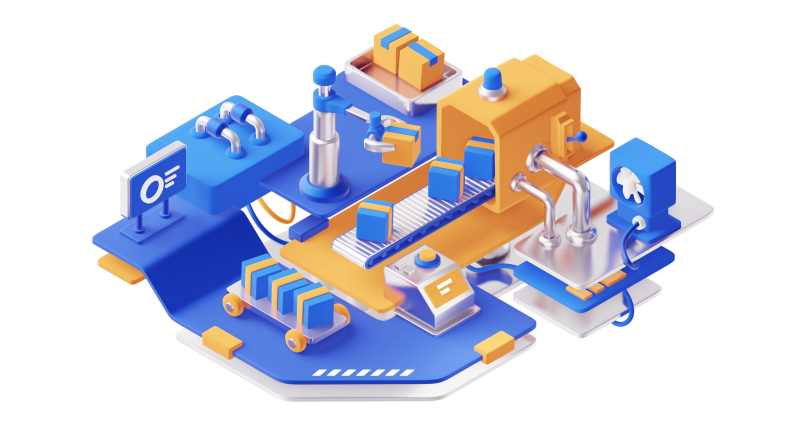 Continuous improvement mode while developing larger features
We keep moving with a nice feature implementation planning. It allows our developers to alternate quick wins and longer development activities. Our customers really get the benefit of this capability to quickly add small improvements to the short term roadmap.
UX Improvements
Treegrid View collapse Feature
Our treegrid view is very powerful thanks to our grid and database technology. We load thousands of lines with a 7-8 level depth without having to wait. The downside was that we were missing some tools to manipulate the view. We added a collapse feature which allows to select the depth of the view.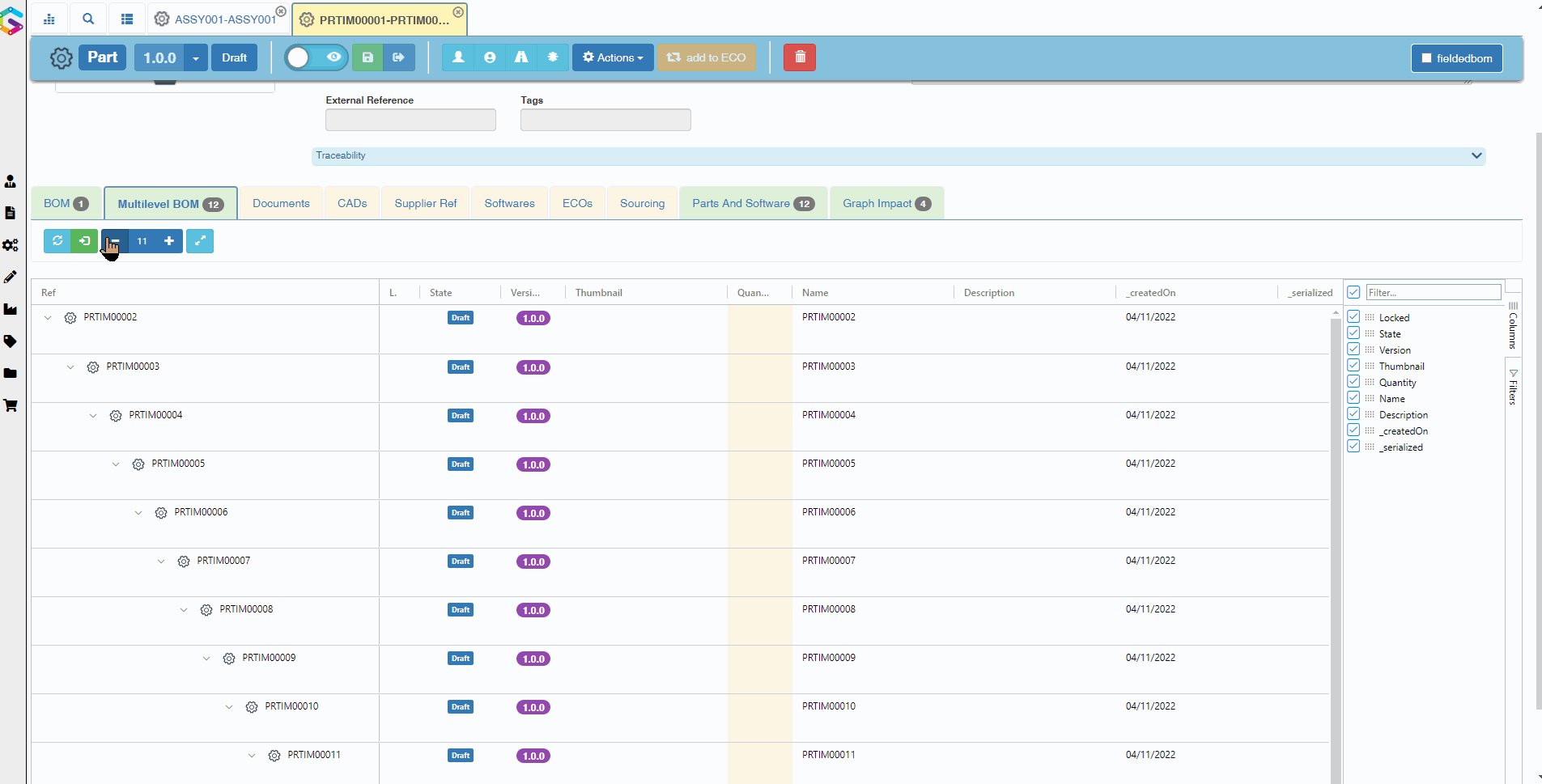 Focus Mode
Configuration management forces you to look at a lot of data on a same page. Some of our users asked for a full-screen visibility for a single grid. We were able to quickly implement this and apply it for complex grids like multilevel grids, custom treegrid views and Engineering Change Order impact matrix.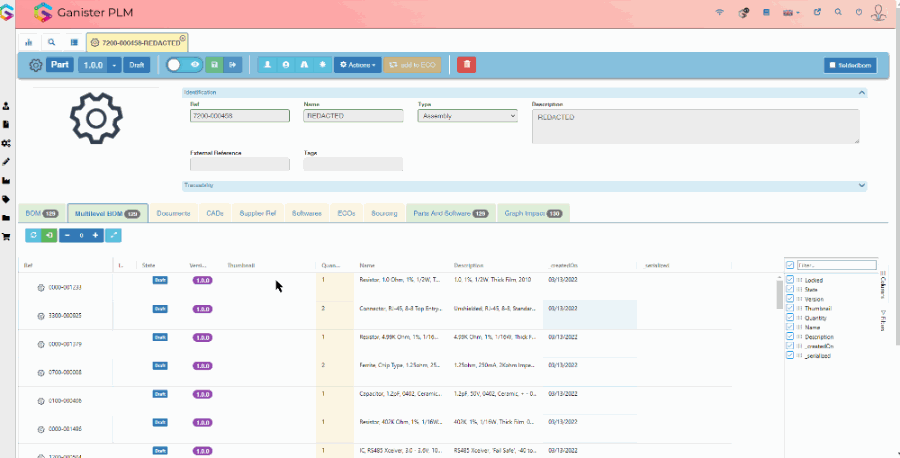 URL Form Field
This feature seams simple but it is not always provided in PLM systems. Having a URL you can click in a form is more and more needed to navigate between web-based systems. The challenge is: how do you edit a hyperlink? Therefore we decided to implement something similar to node properties. The input is editable and has a button to navigate to the link.
Server Enhancements
Unlocking nodes after x hours
Every user in PLM has suffered this a few times. You cannot edit something because it is locked by someone else and this person is not even logged in at the moment. We asked PLM users, and 99,999% of the time it wasn't left locked on purpose. To fix that we setup a mechanism to automatically unlock nodes that have been untouched for x hours (configuration is done by admin). This should be a great fix.
Server Cleansing
Ganister uses open source libraries and it happens that we either remove obsolete features or just happen to not need some of these dependencies anymore. In our constant activity to maintain our codebase we make sure that our codebase is secured and not oversized.
Upgrade
You can upgrade you own instances running npm run upgrade.
Change Log
[Main Client] Add a confirmation for manual revisions
[Main Client] Add loaders on file galleries
[Main Client] Add focus mode on ECOs, Custom TreeGrid Views and Multilevel views
[Main Client] Add a button to fold/unfold tree structures at a specific depth
[Main Client] Fix list filters which in some conditions contained empty values
[Main Client] Add a clickable URL form field
[Main Client] Add a new background colors for selected contextual lines in custom treegrid views
[G-Config] Prevent duplicate relationships between Groups and Permissions
[Ganister Server] Unlock nodes that have not been updated for x hours
[Ganister Server] Remove overlapping and unused dependencies
[Ganister Server] Add CORS to allow alternate web clients
Looking forward
We are still working on options and variants. And we prepare our next webinar which will involve CAD integration.
Next