Ganister PLM is the first PLM solution to be fully powered by graph databases. It is great because PLM is a graph. Whenever someone explains how their data is related to try to fix a broken digital thread, they end up designing graphs.
The introduction of a configurable graph view
For the end-user, visually, graphs are good to see connected data but no so great for listing things. When we want to have a part list we display a grid. Ganister has a great grid, very flexible, etc. But it was missing a configurable graph visualization of the data. That is why we introduced the Graph View Tab with Ganister 2.1.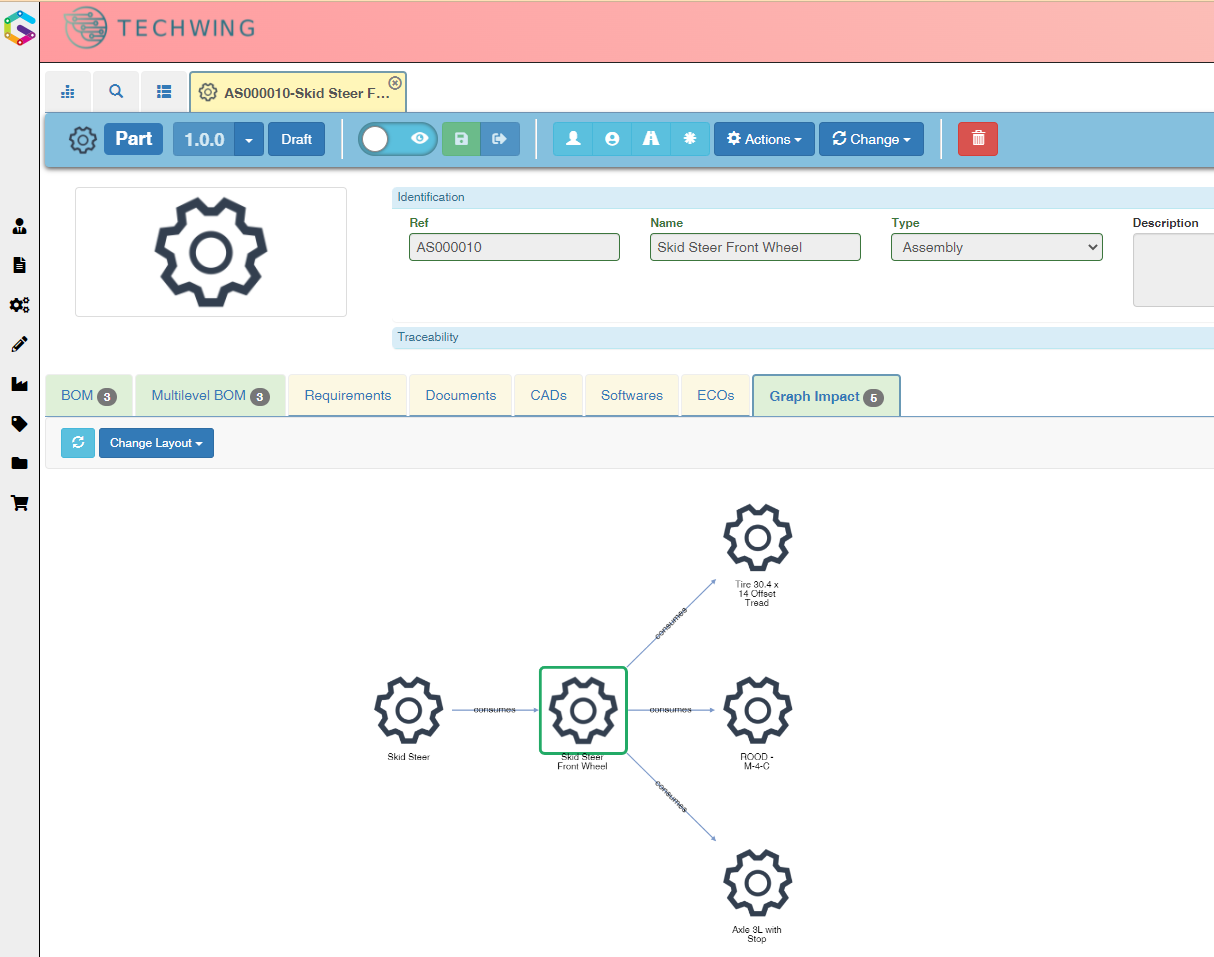 How is it configured?
From G-Config, your configurator panel, you add a tab of type "Graph View"
Then you have two things to configure: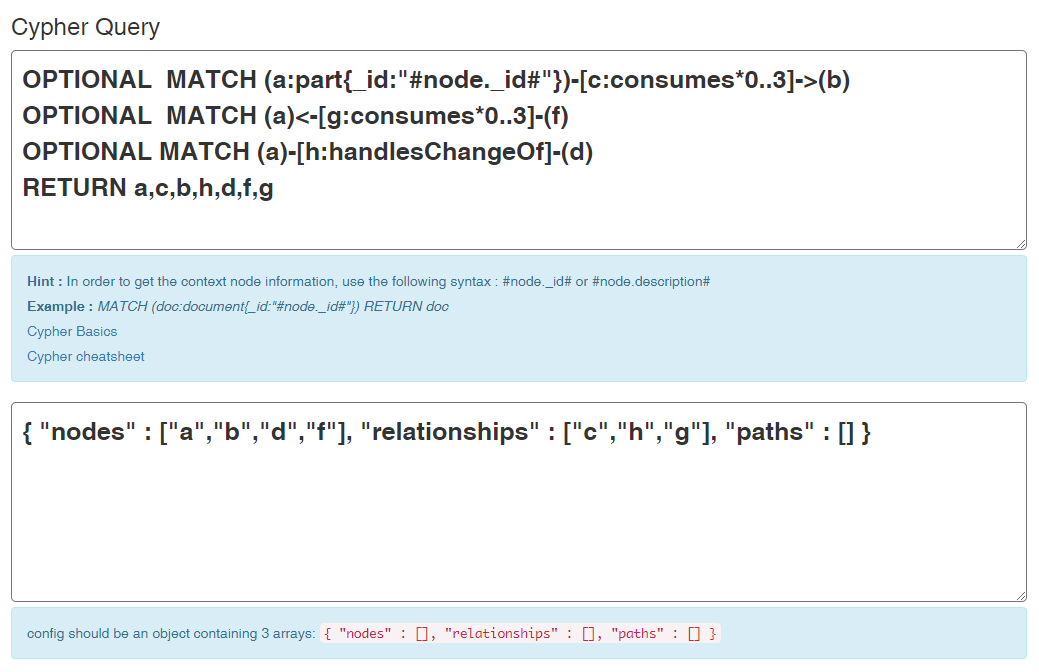 The cypher query is the language we use to query data in Neo4j. We have a templating mechanism which allows you to include the context node (the node from which you will use this tab. Could be a part, a document,…). This is a very good and easy query language for anyone looking for browsing the digital thread.
The parser is just an utility to tell our engine what type of variables you are outputting from the cypher query. It can be nodes, relationships, and paths will be allowed in version 2.2.
Browse beyond your first results
The graph tab view returns results based on the initial query. But it actually allows the user to browse node after node within the limits of his permissions.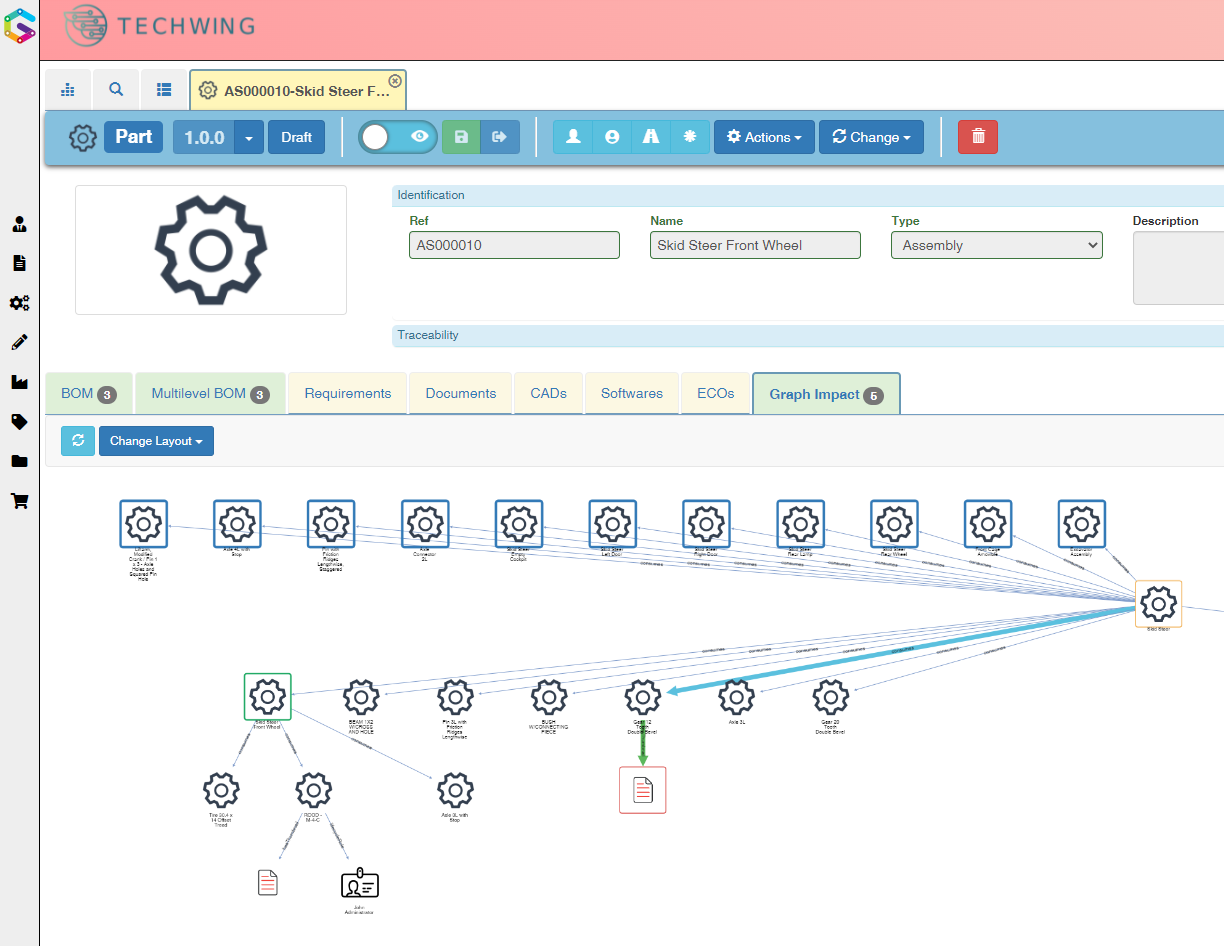 The Video
Let's see how we use Graph Tab Views in the following Video: