Every PLM project starts with its own context. Every project starts differently. Sometimes it is an IT person trying to answer requests from the business. Sometimes the business is trying to get solutions by themselves. Sometimes it's a company strategy launched from the top deciders. We believe PLM integrators and PLM editors need to listen and adapt.
Top-Down vs Bottom-up
Historically, PLM has been sold in a top-down process. Even if initial request may have come from some engineering discussion or other departments around engineering complaining about the lack of shared information, ultimately the process was often driven by PLM vendors or PLM service integrators to reach top management as early as possible.
Then some PLM editors tried to disrupt this process by seducing people with tech capabilities on the field and deploying some pieces of PLM tooling before going up to management.
For some of us at Ganister we have more than 10 years of experience in the PLM field and we don't believe it's purely one or the other. Every company has a different setup, the business context and the people are always very specific.
Your own journey
Companies, PLM integrators, and PLM editors have to be able to support the best journey possible to, in the end, get you the right PLM environment (people, process and tooling).
We are publishing a new page on our website to give you the typical approaches you could consider moving forward with a PLM project.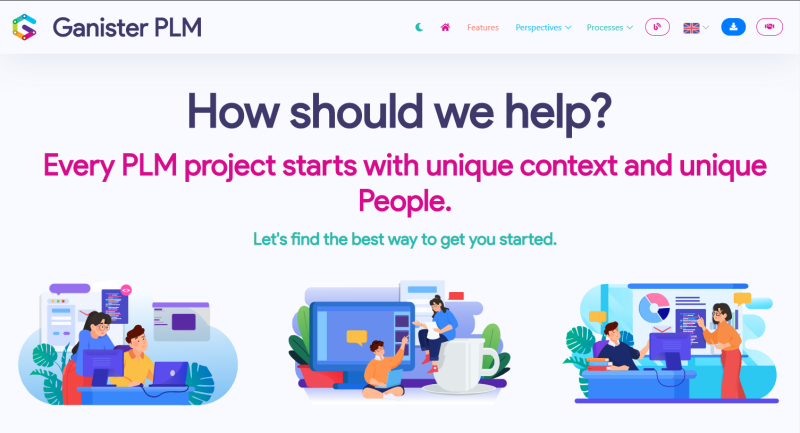 Consulting & Technology
Our main activity is to focus on technology. We believe that separating consulting and technology is essential to get the best out of every PLM actor. We are encouraging every project to involve an editor and a separate consulting firm. You should see in the describe path that for some steps you can contact us and we will send you the contact of our trained partners.
Enjoy your Journey !