Sharing a vision and excitement for PLM is not always trivial. It's particularly complicated when you are hiring people who had no idea what PLM was before they joined you. We decided at the end of last year to find a way to get everyone in the company able to talk about PLM without loosing their audience. We went back to basics…
The Welcome package
In addition to the usual goodies, the PC, the additional screen, etc. We decided to give every new employee a toy. Of course it is not only a toy, it is a basis for PLM discussions. We selected the Lego® Technic™ model 42116 "Skid Steer Loader".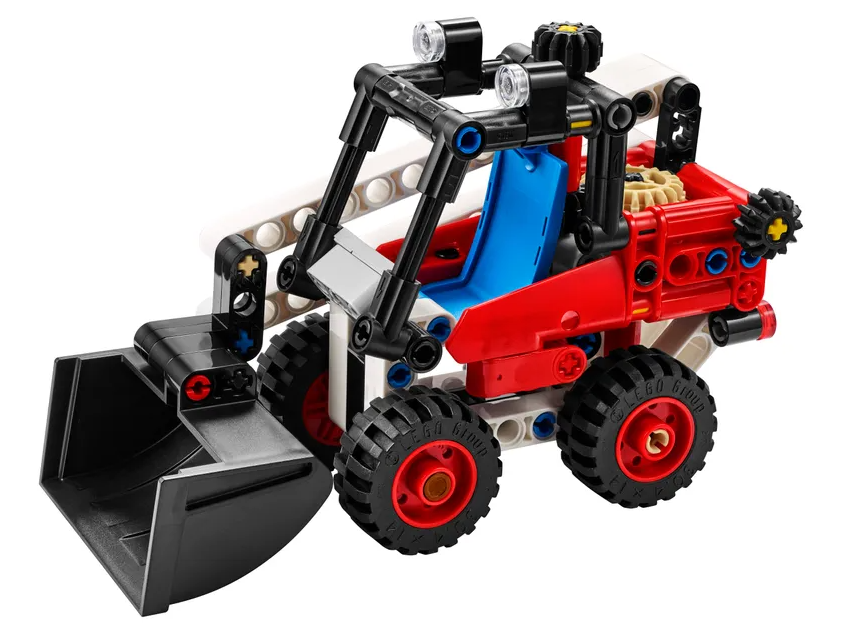 We even had a colleague modeling the whole product in Autodesk Inventor which will be great for demonstration of our CAD connectors.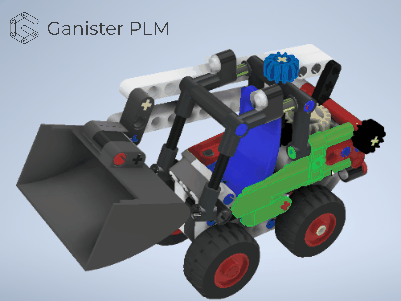 It triggers discussions
The nice thing about Legos is that everybody has played with them and everybody understands the few mechanical concepts you need. We don't have electronic or software but we cover already a lot of PLM topics like the following examples:
How to connect symmetrical parts in an information system
What happens when we need to change the design of a part used in multiple models.
What are the pros and cons of reusing parts from a model to another
How should we manage part variability
how should we structure and write product requirements
what's the difference between the assembly process and the product decomposition
The model is great because it actually has two models. Lego® Technic™ provides another set of instructions to build a Hot Rod with the same parts.
Everyone at the same level
When we hire someone we like to see if this model triggers discussion with them and we like to start explaining, discussing and evaluating reactions. What is important for us is to feel that most PLM concepts around this model can be discussed without getting technical about PLM.
Training
We are building our training materials. We already have an online discovery training explaining the main components of Ganister PLM interface and as the Covid situation evolves we may go into more face to face trainings where using this kind of physical representation helps a lot.
Try Ganister or get a live presentation: